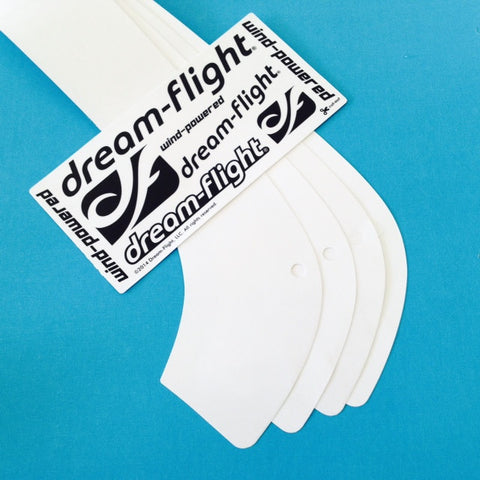 Wing Reinforcement Decal and Logos (Libelle)
$11.50
Brand Dream-Flight
Part DFLB111

Apply these lightweight film decals to your Libelle's foam wing leading edges for increased wing stiffness and durability. The extra stiffness these decals provide will also enhance your Libelle's launch performance.
Includes: (4) pre-cut wing reinforcement decals and logo sheet.
Hot Tip: For easier application of Wing Reinforcement Decal, mist the foam wing surface with a spray bottle to allow decal to "float" into position. Use a spray solution of 4 drops of dish soap per quart, or liter, of water. Once decal is in position, use a combination of your fingers, cloth, or a very soft squeegee to apply pressure from the middle to the edges (this will remove the solution and allow adhesive to come into contact with foam).